WHITE LUNG
AUSTRALIAN TOUR JAN / FEB 2017
Handsome Tours are proud to announce headline shows from Vancouver's WHITE LUNG in Sydney, Melbourne and Wollongong. These thrilling club dates have been wedged between their commitments as one of the proud punk acts on the stellar 2017 Laneway Festival bill.
Sonically frenetic, White Lung deftly defy genre definitions. Sitting proudly on one side of the punk spectrum, the band unselfconsciously lurch into the realms of melodic rock and pop on third LP 'Paradise'. Released this year via seminal cult label Domino Recordings (Real Estate, Wild Beasts, Arctic Monkeys), 'Paradise' is uncompromising, exciting and shamelessly in your face. Mining her experiences as a journalist and advice columnist, vocalist Mish Barber- Way's delivery is uniquely urgent and haunting. Both the riffs and social commentary on 'Paradise' are equally razor-sharp, and seriously unforgettable.
No strangers to critical acclaim, 'Paradise' has landed the diligent White Lung praise from Pitchfork, slots on landmark events like Riot Fest and recently a nomination for Canada's prestigious Polaris Prize.
Joining White Lung in Newtown and Northcote will be attitude-dripping Sydney outfit, PHANTASTIC FERNITURE. Beloved for their glowing garage pop and intoxicating vocal stylings (courtesy of Laneway 2017 comrade and current globe-conquerer Julia Jacklin), the Ferns are sure to make a Phan out of all. Melbourne's reigning kings of down and dirty dirge rock BATPISS will also join the Northcote Social Club bill for one incredible night.
White Lung's undeniable brand of cool springs from the satisfaction of indulging your own creative desires completely. Do not forgo this opportunity to catch them destroying a club show. It will be immersive, exciting and slightly confrontational.
More info on White Lung 
Tour Dates
Melbourne
Wed 25 Jan 2017
Northcote Social Club
It's Over!
LANEWAY FESTIVAL
It's Over!
Newtown Social Club
It's Over!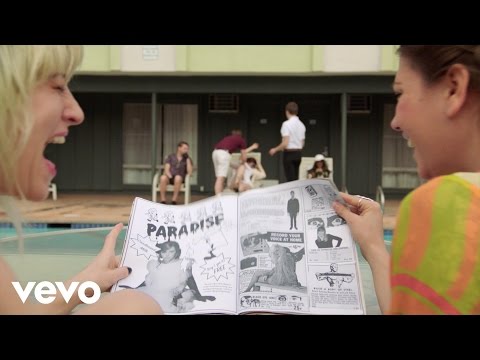 Filed under: White Lung