WILLIAM FITZSIMMONS
Australian Tour February 2016
Handsome Tours is proud to announce the debut Australian tour of Illinois-based singer-songwriter, William Fitzsimmons, who will play intimate solo shows at Sydney's Newtown Social Club on Tuesday 9th February and Melbourne's Northcote Social Club on Thursday 11th February. Joining him on tour is alt-country artist Krista Polvere.
Releasing his debut album in 2005, Fitzsimmons has carved a remarkable, decade-long career over seven acclaimed albums, crowned by his most recent and personal effort, 'Pittsburgh' (2015). A hushed, delicate and deliberate songsmith, Fitzsimmons' ballads have safely earned him in a unique place amongst generation of folk revisionists including Iron & Wine, Sufjan Stevens, Bon Iver and Damien Rice.
Born in Pittsburgh to two blind parents, both of whom were living-room musicians, Fitzsimmons began playing piano and trombone in elementary school and taught himself guitar as a junior-high student. Over time, he also learned to play banjo, melodica, ukulele, and mandolin. Working by day as mental health therapist, Fitzsimmons worked by night producing self-recordings for his MySpace: a project which amassed a cult following and eventually the label backing of Downtown Records (Gnarls Barkley, Santigold) for his studio debut, 'The Sparrow and The Crow', in 2008. Later moving to powerhouse indie Nettwork, Fitzsimmons' continued producing thought-provoking and critically lauded works, including 2011's 'Gold In The Shadow' (upon which he collaborated with Australia's Julia Stone) and 2014's 'Lions' (produced by Death Cab For Cutie's Chris Walla).
William returned to his native Pittsburgh in late 2014 to lay his grandmother to rest. It was over the course of three somber days that he became inspired to craft 2015's emotive yet impactful 'Pittsburgh': a memorial for his grandmother, who lived her whole life there, and an honorarium to his hometown.
Fitzsimmons produced, performed, and mixed nearly the entire record on his own, something he hasn't done since 2006's 'Goodnight' album.  "Sometimes you need someone else's perspective…their mastery to fulfill your vision. Other times, however, you need to go in by yourself, lock the door, and stay until you're done.  I knew these songs needed the latter."
Tour Dates
Newtown Social Club
It's Over!
Northcote Social Club
It's Over!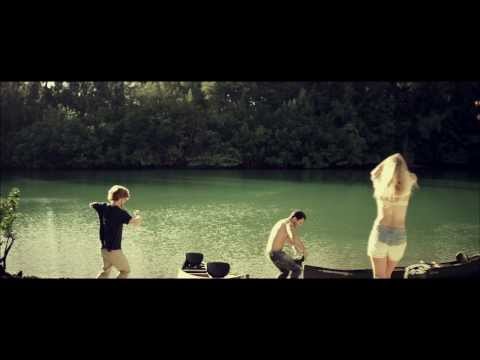 Filed under: William Fitzsimmons