YEASAYER
Australian Tour July 2010
Due to overwhelming demand, Yeasayer have announced a second show in Melbourne. Their first Melbourne show on Thursday 29th July at the Prince of Wales is well and truly SOLD OUT – the newly announced second show will also take place on Thursday 29th July at the Prince Of Wales, following their first performance.
Doors for the SOLD OUT early show will be at 8pm, with Yeasayer onstage 9.30pm. Doors for the late show will be 11.15pm, with Yeasayer onstage 11.45pm. Tickets for the late show on sale now from the outlets below.
Riding high on the success of the singles "Ambling Alp" and "O.N.E." from their outstanding new album, "Odd Blood" , Brooklyn's Yeasayer make a much anticipated return to Australia this July for shows in Sydney and Melbourne.
With their musical domain now spanning twisted ambient rhythms blended with powerful and ambitious electronics and hook laden playful pop, Yeasayer are a band who never deprive the listener of delicious ear candy whilst also never sacrificing depth or content.
Don't miss Yeasayer when they perform live in Australia this July, also appearing at Splendour In The Grass (http://www.splendourinthegrass.com/).
Yeasayer "Odd Blood" out now on Spunk.
Dates Played
SYDNEY
When: Wed 28-07-10
Where: Metro Theatre
Special Guest:Kyu
MELBOURNE – LATE SHOW – YEASAYER ONSTAGE 11.45pm
When: Thu 29-07-10
Where: Prince Of Wales
Special Guest:No supports
MELBOURNE – EARLY SHOW – YEASAYER ONSTAGE 9.30pm
When: Thu 29-07-10
Where: Prince Of Wales
Special Guest:Parking Lot Experiments
Yeasayer Website
Yeasayer MySpace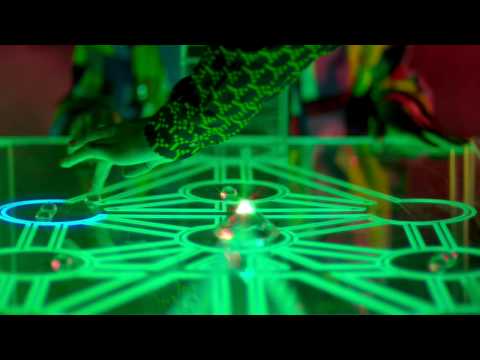 Filed under: Yeasayer