YEULE
Australian Tour June 2022
Laneway Presents and Handsome Tours are thrilled to announce the Australian debut of Singapore-born artist yeule in celebration of their recently released album Glitch Princess.
Glitch Princess was received to universal praise with a Pitchfork Best New Album review and The FADER describing as, "a challenging piece of work but one that doesn't shy away from bold pop moments." The album opens a channel to the in-between spaces: error messages and broken computer code, what it is to be conceptually manifested and the curation of the aesthete.
Glitch Princess is the undiluted excerpt of a downpour of emotions following Ćmiel's experiences with sobriety – a redirection of chaotic energy into verse and the opportunity to confront their own vices.
On Glitch Princess soothing un-melodies rest comfortably among the jagged edges of feedback loops. Video game scores, experimental shoegaze sounds, alien-like pitched vocals, and ethereal whispers come together to build a complex underworld with the occasional erratic dance beat to guide users deeper into the fever dream. It is an album straddling sweetness and death, with the understanding that the two will always be tied to each other.
Tour Dates
Oxford Art Factory
It's Over!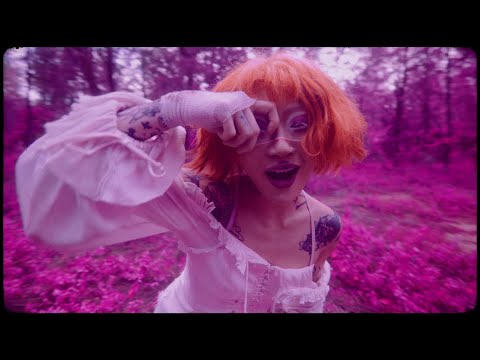 Filed under: yeule