STORMZY – CANCELLED
Australian Tour Cancelled Nov - Dec 2022
We regret to inform you that Stormzy's upcoming Australian / New Zealand tour has been cancelled.
Tickets purchased online will be refunded by the ticketing company automatically and you do not need to take any action.
If you have any more questions, please reach out to your point of purchase.
*****************************************************************************
The time has come! Handsome Tours, Astral People, and triple j are thrilled to announce rescheduled dates for UK rap phenomenon, Stormzy, as he brings his H.I.T.H World Tour to Australia in November/December 2022.

Originally scheduled for 2020, Stormzy's plan to take over Australian stages was put on pause due to the outbreak of COVID-19. But the wait is finally over, as fans can get ready for the fierce wordplay from the UK giant, prepared to leave his mark on Aussie shores with a performance years in the making. All existing tickets purchased are valid for the rescheduled dates, where fans will be able to join Stormzy on his biggest shows to date as he returns to Australian shores for the first time in five years.
Rescheduled dates are below. Tickets purchased for previous dates remain valid for the new dates unless you have already requested a refund from the ticketing company. If you can not make the new date, please contact the ticketing company from which you purchased by 18 May 2022. Please check your Ticketek or Ticketmaster account for your tickets, if you cannot find, please contact them. We cannot help you locate tickets.
HBF Stadium, Perth WA
6 May 2020 or 2 Dec 2020 now valid for Wednesday 23 November 2022
Hordern Pavilion, Sydney NSW
9 May 2020 or 26 Nov 2020 now valid for Sunday 27 November 2022
10 May 2020 or 27 Nov 2020 now valid for Monday 28 November 2022
Adelaide Entertainment Centre Theatre, Adelaide SA
13 May 2020 or 22 Nov 2020 now valid for Thursday 8 December 2022
John Cain Arena, Melbourne VIC (formally known as Melbourne Arena)
14 May 2020 or 24 Nov 2020 now valid for Friday 2 December 2022
Riverstage, Brisbane QLD
16 May 2020 or 29 Nov 2020 now valid for Wednesday 30 November 2022
Tour Dates
Hordern Pavilion
It's Over!
Hordern Pavilion
It's Over!
John Cain Arena
It's Over!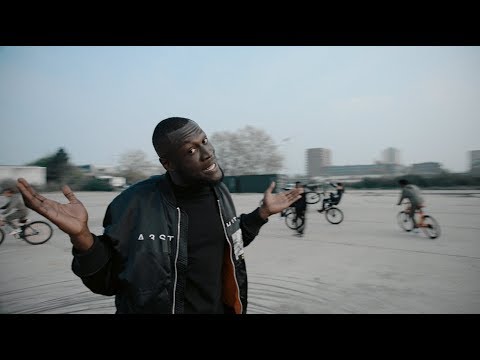 Filed under: stormzy